PUSO: Making a Difference in a Young Girl's Life, Med Times Copyright, All Rights Reserved, 2004-2005
By Lori Viveros
Crizel Valencia is a 6-year-old girl diagnosed with myelocytic leukemia from Manila, Philippines. Since her diagnosis in April, she has undergone aggressive treatment to fight this disease. She is currently at St. Luke's Hospital in Manila where she will have her last chemotherapy treatment. The doctors say it's one of her last chances because of her poor response to chemotherapy in the past.
She is on daily medication and has been taken to the hospital several times for severe fever episodes. She is unable to go to school because her suppressed immune system makes her susceptible to germs and viruses. In addition, her condition makes the family financial situation a difficult one for her parents to bear.
There are a few organizations working in the Philippines to raise money for this little girl, namely the the "Tagolog on Site Alumni Fund." PUSO (Pilipino Pre-health Undergraduate Student Organization) also wants to do its share. Joe Dinglasan (currently a resident advisor in Mesa Court) contacted us to help "his special little girl" and after reading the articles about her, we knew we had to do something. This year we decided to dedicate our proceeds from our PUSO gram sales to Crizel and hopefully make a small contribution to her medical expenses. PUSO and Joe's goal is to raise as much money as possible to send over to the Philippines through this annual fundraiser and keep in touch with Crizel as much as possible. Contact Joe Dinglasan (jdinglas@uci.edu) or Lori Viveros (lviveros@uci.edu) for more info.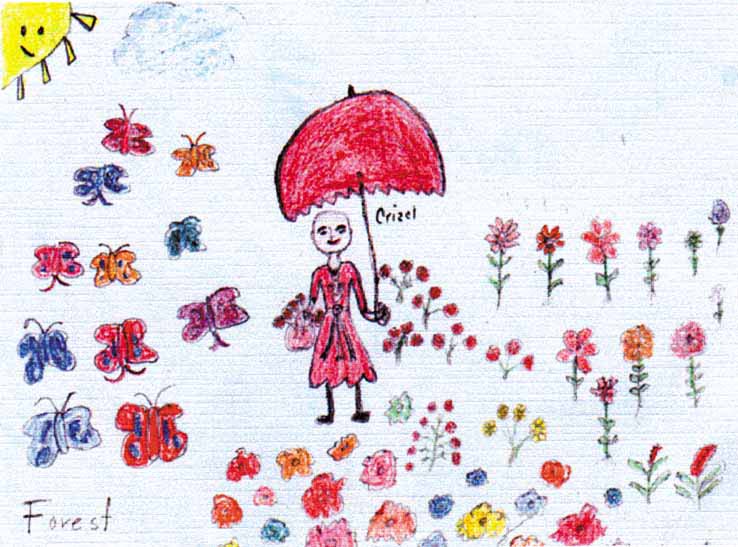 Picture by Crizel Jane Valencia, a 6-yr-old leukemia patient.